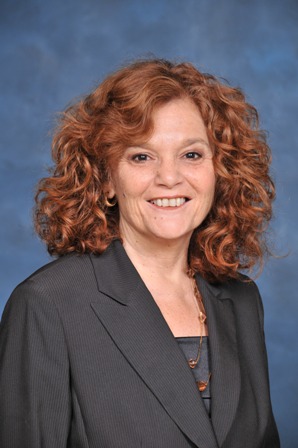 Phyllis Cambria
Phyllis Cambria is a nationally-recognized, award-winning party, wedding and event planning expert, lifestyle expert, freelance writer, columnist, author, spokesperson and sought-after speaker. Her lively and useful seminars and her ingenious and easy-to-follow advice in books, magazines, newspapers and on TV, radio and websites have charmed and informed audiences everywhere.
Phyllis is co-author, with Patty Sachs, of The Complete Idiot's Guide to Throwing a Great Party (Alpha Books/Macmillan), The Pocket Idiot's Guide to Choosing a Caterer (Alpha Books/Penguin), and is the author of the Event and Party Planning Careers: The Ultimate Step-by-Step Guide to Get Started and Succeed (SWP Press). With Patty, Phyllis has also created specialty books on party planning for Cuisinart and Hormel to give to their customers.
Phyllis has become a frequent expert source for numerous publications including Woman's Day, Fitness Magazine, Ladies Home Journal, Women's World, Family Circle, The Chicago Tribune, Entrepreneur Magazine, The Knot, Washington Post, and dozens of other magazines, newspapers and websites. Recently, she was also a quoted expert resource in OPPORTUNITIES in Event Planning Careers (VGM Career Books) and The Worse Case Scenario Handbook: Work and The Worse Case Scenario Handbook: Weddings (Chronicle Books).
Brides can read her expert advice as the Miami Wedding Planner Examiner on the Examiner.com website and see her in action as the featured Wedding Planning Expert on EHow.com and Party Planning Expert on TVLesson.com.
As a lifestyle expert, audiences have had a chance to enjoy her tips and tactics during the dozens of radio interviews and TV appearances she's given on stations nationwide. They can also read her blog at PartyPlansPlus.Blogspot.com.
During her more than 25 years working as a professional event and wedding planner, Phyllis has coordinated hundreds of events for two to ten thousand guests. From picnics to product launches, from golf tournaments to grand openings, from anniversaries to auctions, from nuptials to networking events, from birthdays to bar/bat mitzvahs, from festivals to fund-raisers, from holidays to hoedowns,
Phyllis served as President of the South Florida/Caribbean Chapter of the International Special Events Society (ISES).
As a speaker, Phyllis has appeared at the National Halloween, Costume and Party Show, the Las Vegas Halloween and Party Show, The Special Event, Chicago Gift and Merchandise Shows, International Special Events Society workshops in the Bahamas, the Jamaican Wedding and Event Planning Conference, National Council on Marketing and Public Relations, International Special Events Society, Alabama Parks and Recreation Department, Supercuts Southeast Regional Managers Meeting, Paper First Affiliates, BizBash Fun Shops and dozens of other trade and consumer shows.
She co-created, staffed, produced and directed educational programs for the National Halloween, Costume and Party Show and the Las Vegas Halloween and Party Show 2000-2006.
She was the national holiday spokesperson for Louis Kemp Seafood and satellite media tour spokesperson for Unique Industries (a party products manufacturer) and Coors Beer. Along with Patty, she created party ideas for numerous companies' publications and websites including the Giant Eagle Supermarket chain.
As an entrepreneur, Phyllis co-owns PartyPlansPlus.com and WeddingPlansplus.com with Patty Sachs where more than half a million website visitors have come to get hosting/planning advice and links to sources for celebration services and products.
Phyllis lives with her husband of more than 35 years, Doug, and their cat, Jake, in a home they call "Camelot."